Algumas músicas entram para a história por marcarem importantes momentos em filmes. E quem sabe muito bem disso é a banda New Found Glory.
Conforme falamos por aqui, a banda anunciou From The Screen To Your Stereo 3, um EP só com cover de músicas emblemáticas compostas originalmente para filmes. A banda já havia feito dois EPs com a mesma proposta, lançados respectivamente em 2000 e em 2007.
Anteriormente, eles mandarem bem em covers de músicas como "I Don't Want to Miss a Thing" (de Armageddon) e "Iris" (de Cidade dos Anjos). No novo EP, eles vão dar uma nova face a músicas como "Eye of the Tiger" (de Rocky III) e "A Thousand Years" (de Amanhecer – Parte 1).
Recentemente, eles disponibilizaram o primeiro single da parte 3. Trata-se uma cover de "The Power of Love", música que aparece na série De Volta para o Futuro. A faixa é reproduzida no longa logo no início, enquanto o personagem Marty McFly anda de skate para sua escola. Na sequência, De Volta para o Futuro 2, o mesmo personagem tenta tocar a música em uma guitarra. No terceiro filma da franquia, a música aparece novamente, sendo tocada em um carro.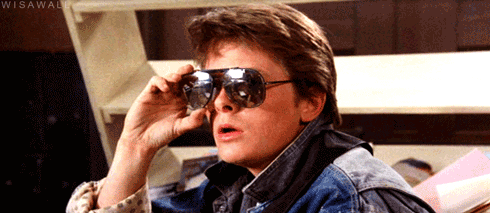 Por sinal, foi lançada junto à música um clipe oficial do New Found Glory. De uma forma divertida, o vídeo, dirigido pela própria banda em parceria com Natalie Micah, tenta recriar a icônica cena de abertura do primeiro filme.
Confira abaixo:
TMDQA! SPOTLIGHT: assine a Newsletter oficial e gratuita do TMDQA! agora mesmo
Lançamentos da semana, Charts, textos exclusivos e muito mais: assine agora mesmo clicando aqui ou inserindo seu e-mail na caixa abaixo.